From the earliest days of agriculture, women have made significant contributions to its success, from saving seeds and tending crops to managing livestock and processing food.
In 2022, the Senate unanimously passed a bipartisan measure to designate March 24th as a day to honor "the countless women who help agriculture prosper both at home and abroad." So on this first official National Women in Agriculture Day, we're sharing the stories of three women-led farms whose commitment to resilient agriculture inspires us to no end.
The Growers Grange: Preserving History and Practicing Tradition
Nestled just south of the Columbia River, The Growers Grange is a small farm located in Corbett, Oregon about 30 minutes outside of Portland. Bianca Nati and Ethan Riddle started the farm in 2021 with one goal: to preserve the Italian-American tradition Bianca grew up with and to provide these foods and stories to their community.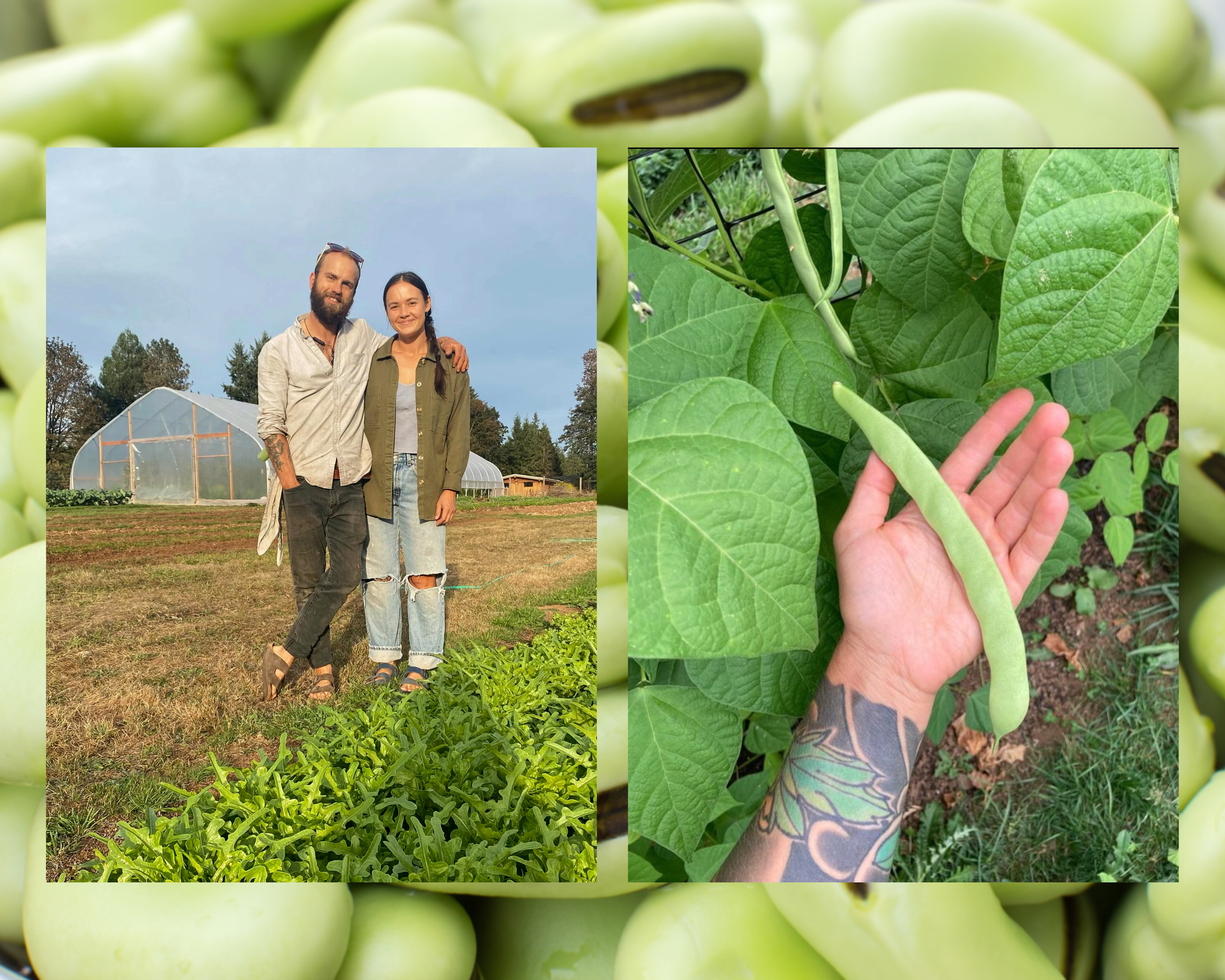 Photos: The Growers Grange
Bianca's paternal family emigrated from Italy to the eastern U.S. in the early 1920s and brought with them agrarian knowledge and the determination to provide for themselves. Her great Nonna Nati was known for making and growing all of the family's food, and she passed that knowledge down to her only son, Bianca's grandfather, who ultimately passed it to Bianca.
"I think deep down, my grandfather knew how valuable my time in the orto (vegetable garden) with him was, but it wasn't until I was older that I myself realized the impact it had on me," she said.
Growing on less than an acre, The Growers Grange focuses on keeping their environmental impact low and their crop quality high. The farm's production style is simple and holistic, using the knowledge of Bianca's great-Nonna and grandfather.
"They always used moderation and conservative practices to feed our family while giving back to the life of the garden. There was never an amendment applied that they couldn't collect or make themselves. They watered sparingly, as it was never a guarantee to always be there. Seed was something saved and shared, never purchased."
They offer a subscription program that provides members with a weekly box of Italian heirloom vegetables. Each box includes information about the cultural and botanical history of one veggie and a corresponding recipe. "This allows our little community to learn about the food crops as we go through the season," Bianca said.
One of her favorite vegetables to grow and share is a bean that her Nonna brought with her from Gubbio - an heirloom her family has now been growing for four generations. Bianca and Ethan have started affectionately calling them "Nati beans."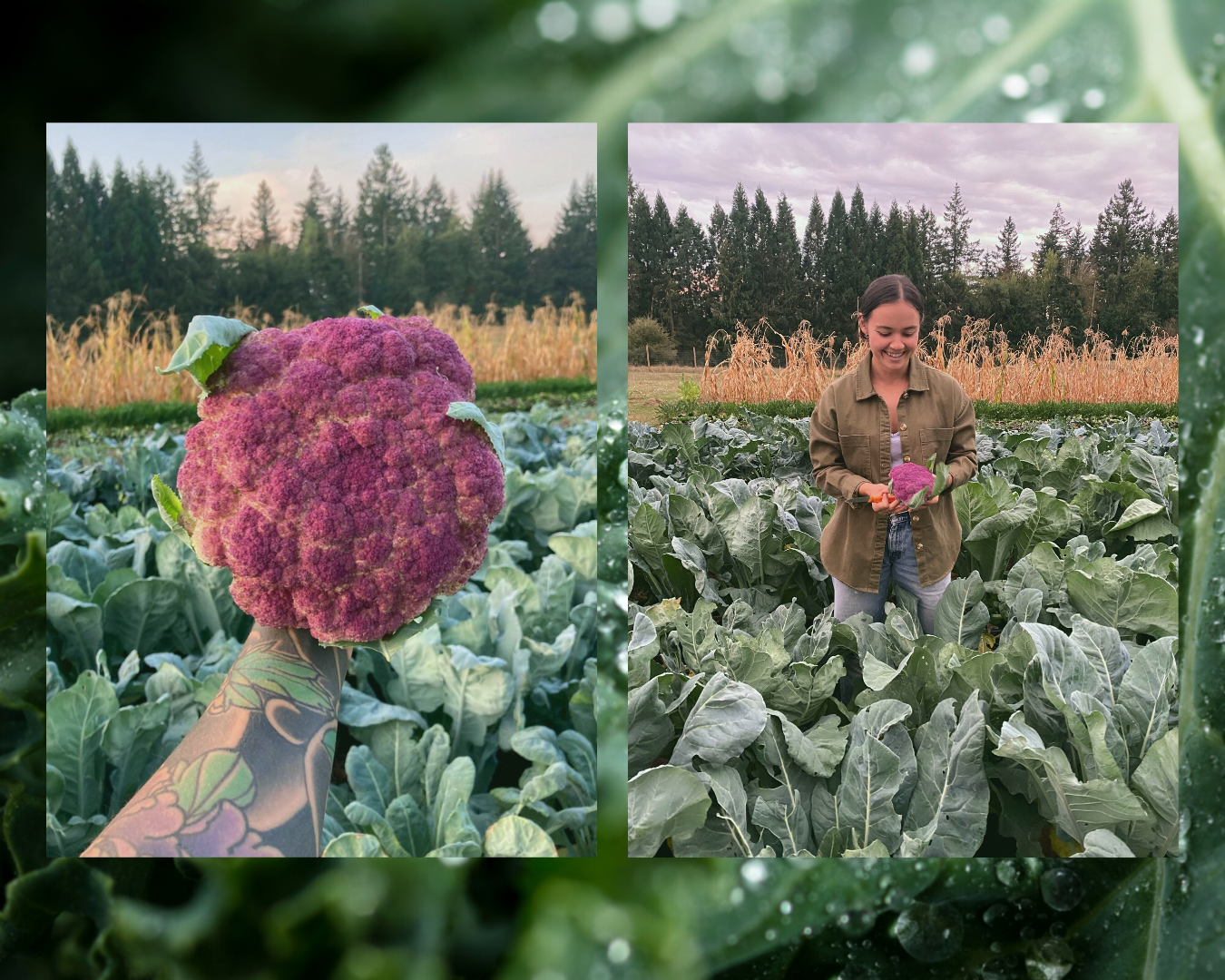 Photos: The Growers Grange
To further preserve these traditional foods, The Growers Grange is working with The Italian Garden Project to save the seeds of important regional food crops that Italian immigrants brought to America in their pockets and to document their histories and stories. "The continuation of these food crops is so important because they most likely would be lost as the aging gardeners pass on," Bianca said.
They're also partnering with Truelove Seeds to provide these heirloom seeds to anyone who's interested in growing them. The first seed of the collection, "Sabatino's Peppe Insalata Lettuce," is officially on Truelove's website. There will be 6-10 more seeds added to the catalog in 2024.
When asked what message she has for other women farmers, Bianca said these are the messages she wishes she'd been given when she started farming almost ten years ago:
Trust your gut - even when others tell you you're wrong, don't be afraid to ask questions, and give yourself space and time to care for yourself as deeply as you care for vegetables.
Urban Growers Collective: Building Community-Based Food Systems
Located on the South Side of Chicago, IL, Urban Growers Collective operates 8 urban farms spanning 11 acres. Co-founded and run by Erika Allen and Laurell Sims, their farms are production-oriented but also serve as the foundation for programming in food access, job training, youth education, and community engagement. Helping communities thrive in a holistic way is their emphasis and the motivation for their work.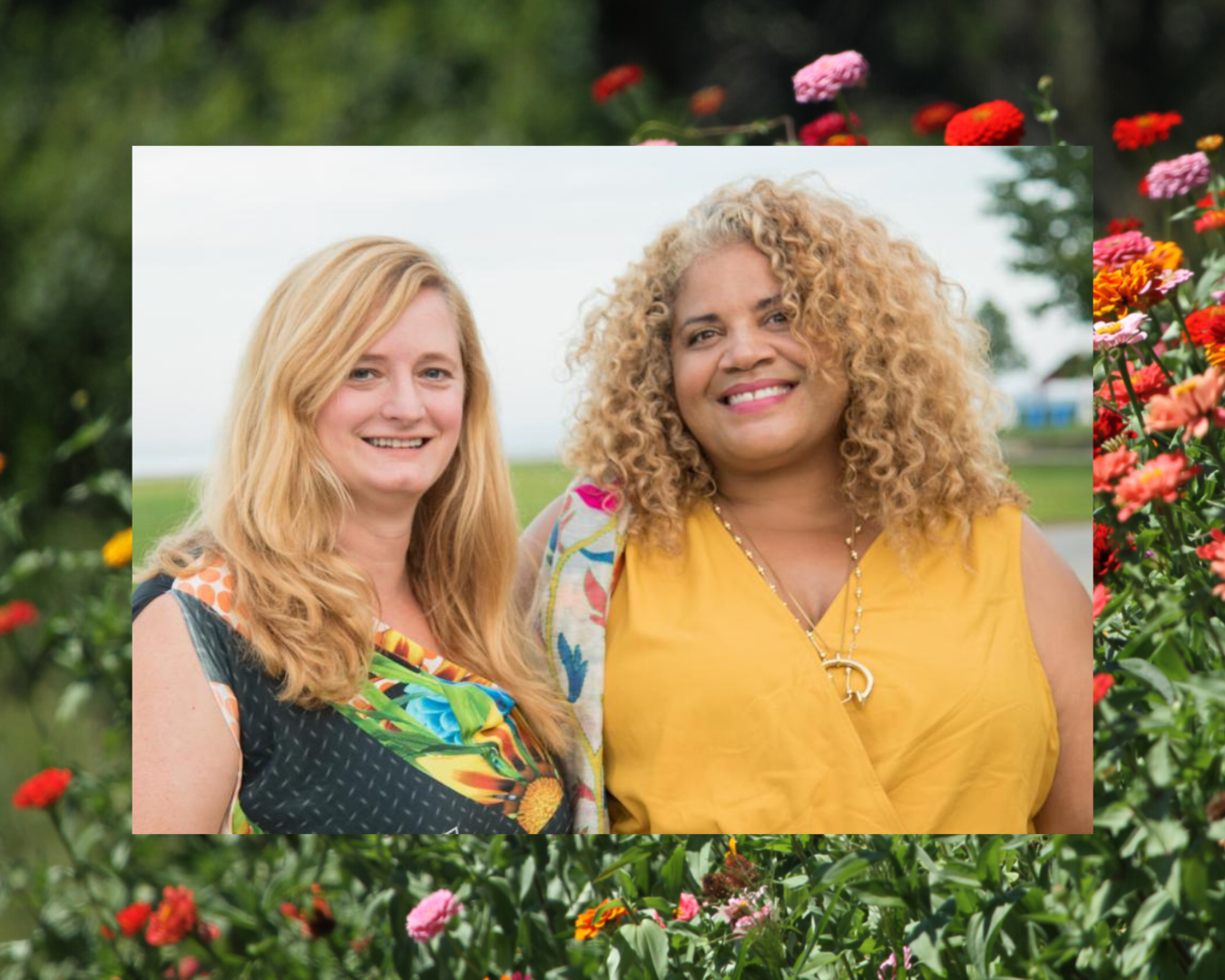 Photo: Urban Growers Collective
Working closely with community partners, UGC's approach is to model community-based food systems and to support others in developing systems of their own where food is grown, prepared, and distributed within the community itself.
Both Erika and Laurell found their love of farming through their families. Erika is the daughter of Will Allen, one of the pioneers of urban agriculture in the United States. Laurell's parents owned a restaurant when she was little, and they grew a large portion of the food on the menu, from alfalfa sprouts to zucchini.
"Growing your own food changes the relationship you have with food from reliance to an act of empowerment," Laurell said. "When you buy from people you know, you learn the care that goes into its cultivation and create friendships that form community. By sharing the bounty, we instigate connection and resilience."
Each of their farm sites utilizes organic growing methods, incorporates flowers to support pollinators, and uses intensive year-round production strategies to maximize growing space. All of their crops are grown in compost that is either produced from food waste on their farm or purchased from a mushroom composter outside of the city. Lead is the number one contaminant in Chicago soils, and UGC operates under the assumption that each of their farm sites are contaminated.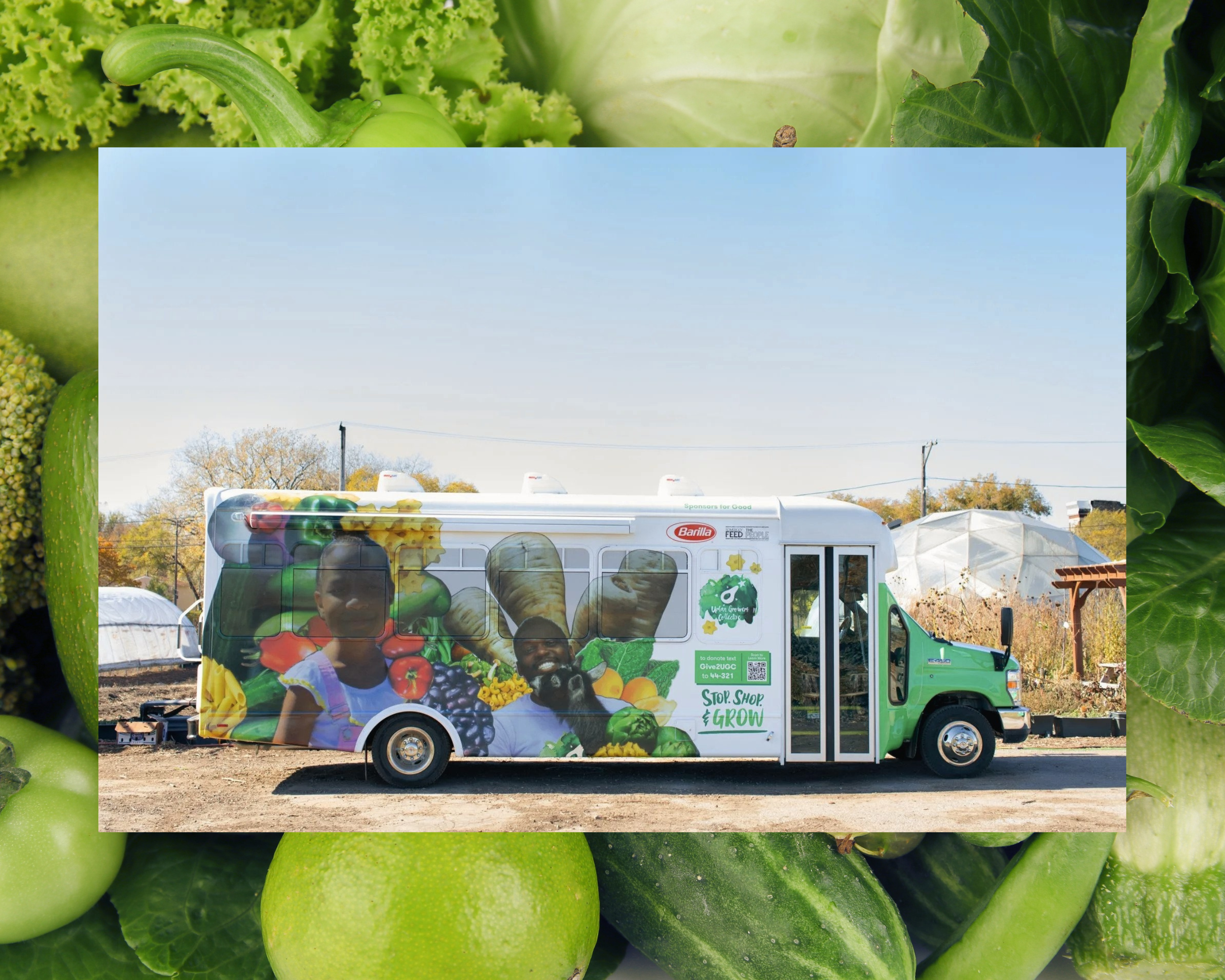 Photo: Urban Growers Collective
To improve healthy food access on Chicago's south and west sides, UGC operates the Fresh Moves Mobile Market - a bus that has been converted into a mobile farmers' market. Fresh Moves travels around the city each week selling fruits and vegetables grown by UGC and their partners, pantry staples, and value-added products.
Urban Growers Collective is also part of a group working to transform 9 acres of brownfield into the Green Era Campus: a vibrant food hub for green energy and jobs, fresh produce, small business incubation, educational programming, and community green space. The campus will include a 7-acre outdoor farm and a 40,000 square foot controlled environment greenhouse with aquaponic and hydroponic systems. It will also house an anaerobic digester, believed to be the first of its kind operating on a large scale in an urban area, that is expected to divert 85,000 tons of food waste and organic matter from landfills each year.
"My ask to future generations of women in agriculture is to continue the much-needed work towards policy change and creating sustainable farming models while building critical partnerships to allow greater food access to vital community resources," Laurell said. "Future generations of women in agriculture can help build a more inclusive and resilient food system for all."
Bluma Flower Farm: Reconnecting Urban Communities with Nature
Above the streets of Berkley, CA, Bluma Flower Farm sits atop 15 apartment rooftops connected by steel bridges. Owned and operated by Joanna Letz, Bluma produces over 60 varieties of hyperlocal, certified-organic flowers, culinary herbs, and plant starts.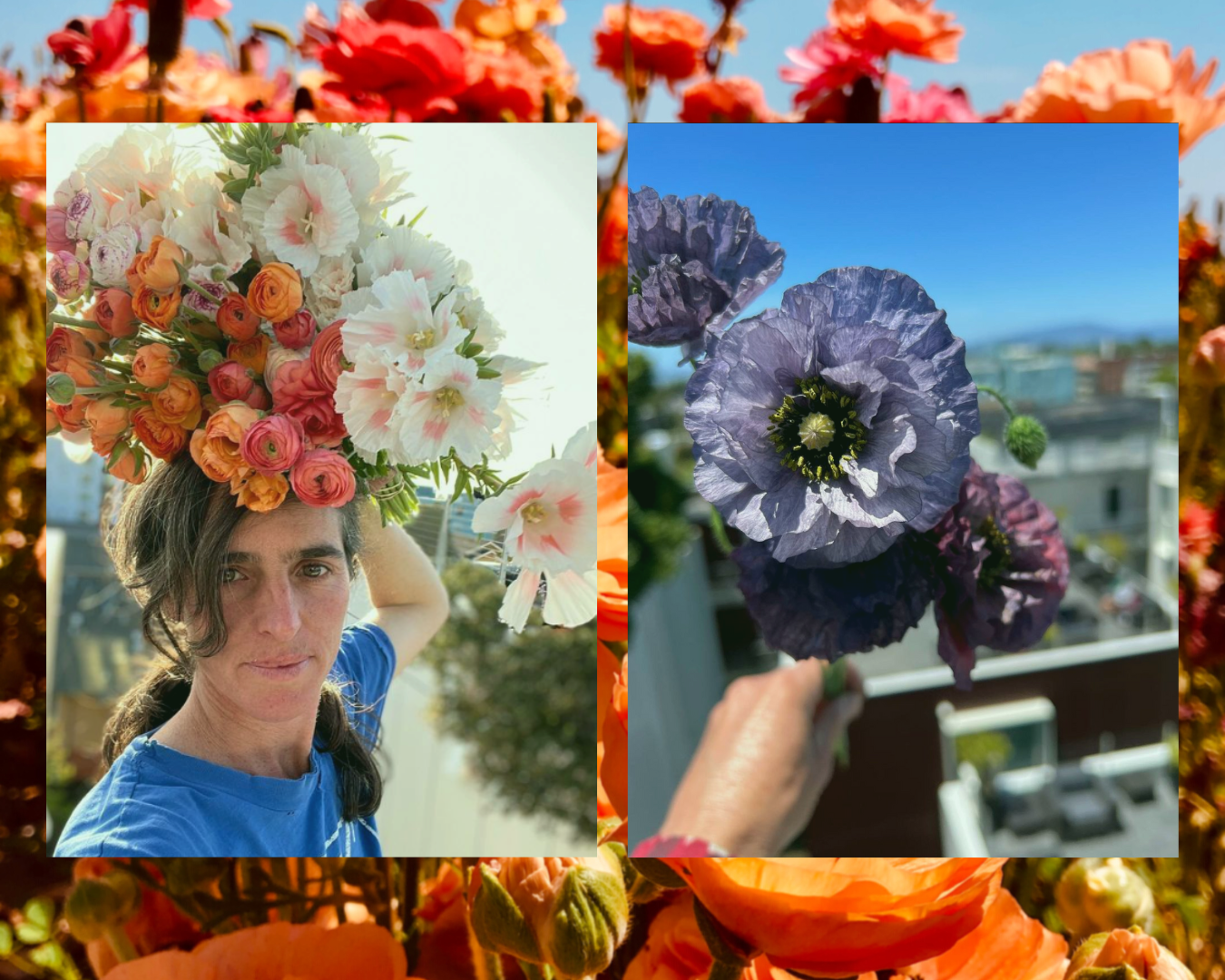 Photos: Bluma Flower Farm
Bluma means 'flower' in Yiddish and was chosen to honor her family's history. Joanna's love for plants comes from her grandfather, who introduced her to gardening. He was a Holocaust survivor, and Joanna believes gardening was a way for him to find joy and light. Now, she views working with plants as an act of healing.
Most flowers bought from florists or stores are actually imported from other countries, using huge amounts of fossil fuels to get to the U.S. Many of those flowers are grown in places where there aren't any regulations on use of pesticides and herbicides that are harmful to pollinators, ecosystems, farmworkers, and nearby communities, Joanna explained.
Bluma is on a mission to make the floral industry more sustainable by providing local and organic blooms. The farm practices water conservation, and as a green rooftop it reduces stormwater runoff, reduces the heat island effect, and can even help reduce city-wide ambient air temperatures. Bluma also provides food and habitats for pollinators in the middle of a city where those resources are often scarce.
Working with the farmer who designed and installed the rooftops where she farms and city council members, Joanna has been advocating for legislation in Berkeley to incentivize and require new buildings to have solar or green roofs, modeled after legislation passed in New York City in 2019.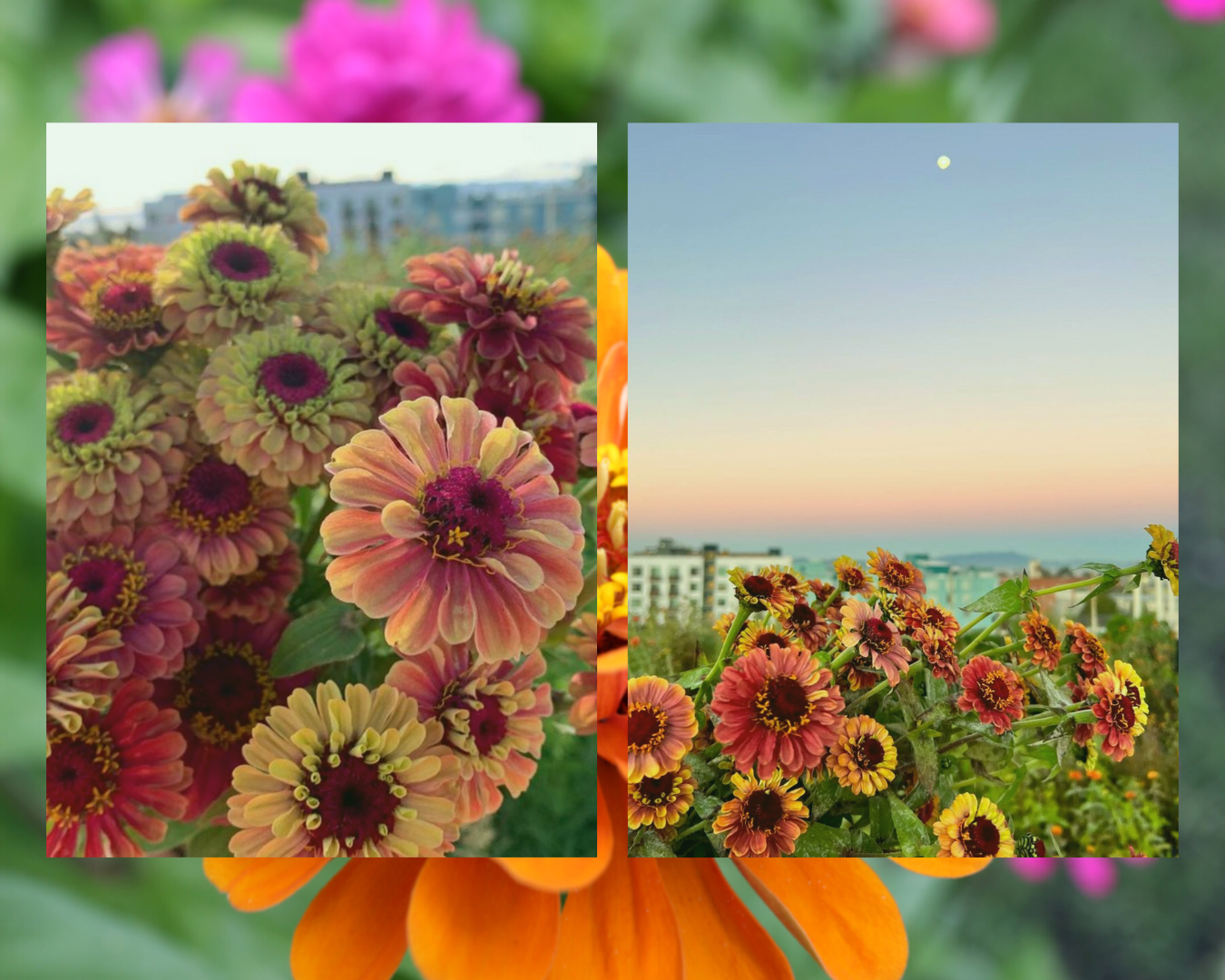 Photos: Bluma Flower Farm
For Joanna, farming is a reconnection to the cycles of life, and she hopes her farm can encourage others to grow plants and flowers, too. She wants to share her love of plants and farming to encourage other city dwellers to grow their own flowers and vegetables wherever they can.
"My heart is really in the teaching," she said. "Being in Berkeley is such a unique opportunity to get young people excited about growing things and show them what's possible in a small space. As long as you have soil, water, and light, you can grow things in situations that you wouldn't imagine."
Joanna currently runs an internship program for seniors at Albany High School and Berkeley High School, her alma mater. She has a dream of expanding the program into a farm that's run by high school students who are interested in urban agriculture. She emphasized the importance of supporting young people who want to farm, saying we all have a role to play in making agriculture more accessible to the next generation of farmers.